I play in different musical projects based in Scotland & Germany. We play regularly at festivals and gigs in the UK and across Europe. Please see Gigs & Bookings on where to catch us and how to get in touch and book us!

Brawth are a Scottish soup-based dark alt-country harmony driven folk band.
Originally a songwriting duo with thousands of plays on myspace we have expanded to become a 5 piece live act of stunning musicians with a rather unique groove and approach.
Devastatingly original with a sound that appeals across the board to fans of all ages thanks to our blend of mellowness, melody and occasional stomp.
MEMBERS:
Francis (drawler) Macneil – Wordsmith and vocalsmith
Chris pookah – Guitarsmith and vocalsmith
Craig Ralston – Lead guitar
The unrelated MacDonald brothers……..
Duncan MacDonald on the badassbass
Dave "drums" MacDonald on percusssion and snare kit.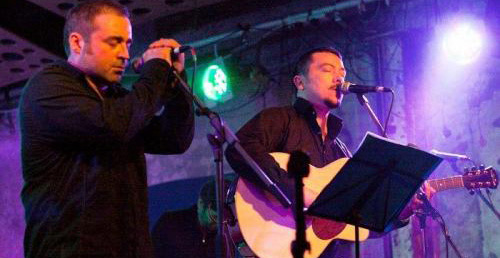 A jazzy drummer, a funky bassist, a folky john martyn-esque acoustic and a bluesy lead guitar form the back bone behind a mesmerising blend of the two lead vocals.
We have previously opened the Insider Festival, played Sounds in the Grounds in Stornoway and jumped up the bill at the Spratton Folk Festival from pub gig to second stage to main stage over 3 years.
As a duo we secured gigs in Germany and USA in our first year together. Now we are starting the growing up process with releasing material to the world.
The first single is a live performance of two of our songs Pictures of You, which often silences noisy pubs and a delightful double time change song called Pretty Flowers. it is released on Threads of Sound.
Now with our own studio set up, studio releases will be following shortly.
Facebook   facebook.com/Brawth
Video    youtube.com
---
Electric Faerieland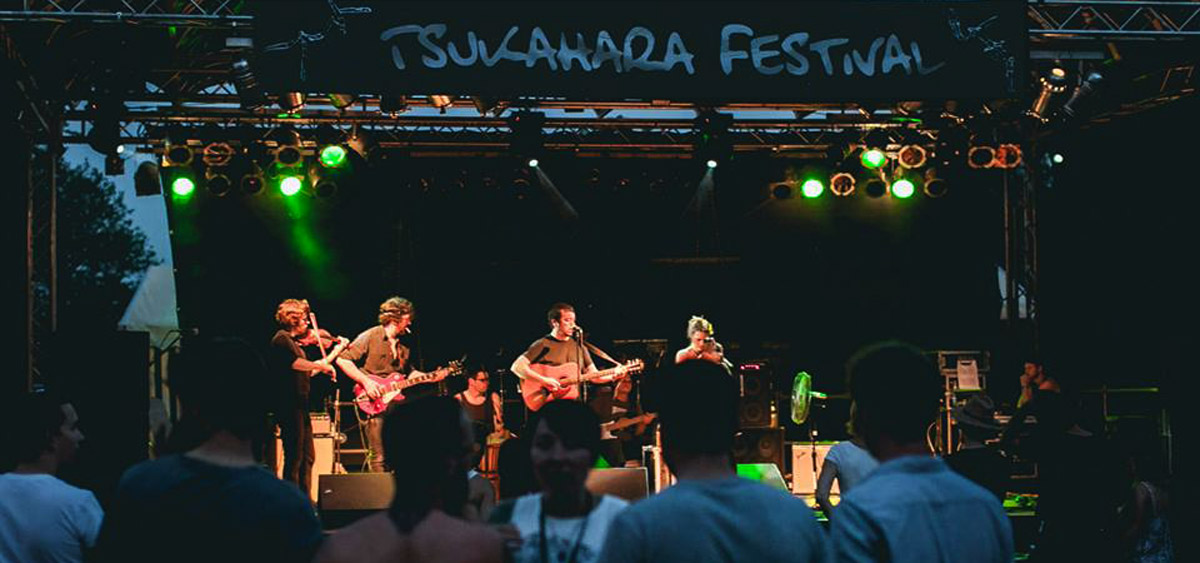 Scottish singer / songwriter & guitarist with a love of soulful grooves and harmonies. Playing songs about love, life experiences and legends based around Celtic folklore. Backed by an array of colourful instrumentation beats & percussion leads to the delightful sound of this melody driven folk ensemble.
MEMBERS :
Chris pookah – Acoustic guitar & vocals
Christine Leban – Auto-harp & vocals
Michael Hauck – Bass
Andy Köhler – Drums
Gerol Pinas – Percussion
Mirjam Krausert – Flute & Accordion
Marko Hauck – Didgeridoo
PRESS:
"The list of these instruments shows that this band does not sound everyday. Every musician on the stage gets space, contributes his sound, his ideas and his background to the overall impression. This combined with down-to-earth, ripe songwriting and a flair for melodies leads into songs that tell stories: relaxed, multi-layered, never boring. Chris Pookah and his band definitely belong to the best in this genre currently to be heard in Aschaffenburg."
– From Main Echo
Facebook  facebook.com/PookahAndTheFaeries
Wine with Rose

Strandvilla are a German based band who play a Folk-tronica mix of acoustic stringed-instruments, programmed beats, soothing vocals, horns, wave drum and percussion.
MEMBERS:
Christine (Buba) Leban – Vocals, Auto-harp, songwriter
Michael Hauck – Bass, Programming, Bouzouki, Ukulele
Chris pookah – Guitar, Vocals, Bouzouki, Ukulele
Ralf Göldner – Drums & Percussion
Udo (Sunny) Eizenhöfer – Trompete und Flügelhorn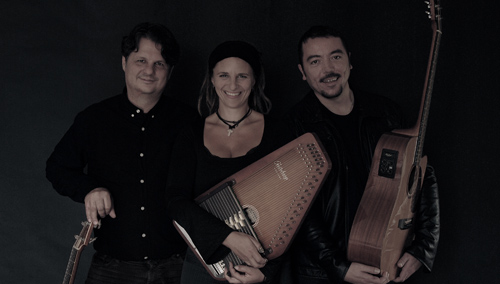 Website   diestrandvilla.de
Facebook   facebook.com/strandvilla.musik
"Talk to me. Tell me all your dreams, I will share mine."
John McColm is an acoustic based Singer/Songwriter/Guitarist with a unique style based in Macclesfield in the North West of England.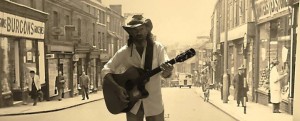 A musical entertainer, singer and guitarist whose goal is to engage with the audience through the performance of songs,
whether classics from Van Morrison to Bob Marley or self penned.
It seems to work! I am proud to have been approached to play at several weddings and be part of what is one of the most special days of a couples life, also at beer festivals, pubs, private parties and such.
Now living the dream, travelling this summer across UK and Europe.
---
Changeable Skies by John McColm
---
The faerie & the pookah – By Chris Pookah
---
"I know that we're gonna be together you and me,
for more than a rhyme or two, your time belongs to me"
― John Martyn